Preventive & Diagnostic Services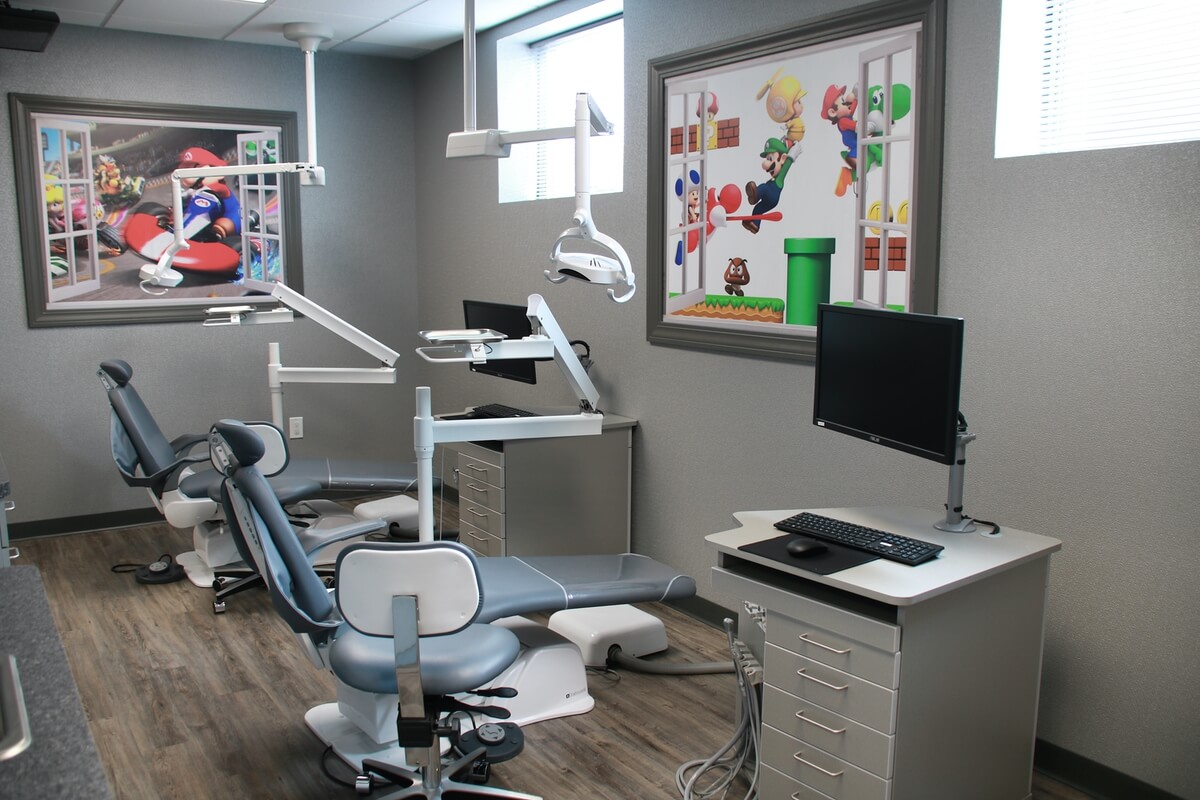 ---
My Town's Little Dentist provides pediatric preventive and diagnostic dental services in Levittown, NY. Call 516-226-7337 to make an appointment.
Preventive and diagnostic services include all services designed to prevent or detect oral health issues. From cavities to gum disease, all oral health conditions respond best when they are caught and treated early.
Baby teeth are important to protect as they are needed for chewing, smiling, speaking, and as place holders for the adult teeth. Many baby teeth are meant to be retained until the child is 11 or 12. Disease and cavities in baby teeth can also travel to and affect the adult teeth. Many parents are unaware that adult teeth may be present in a child's mouth as young as four or five. The very first adult teeth that come in the back come without losing a baby tooth.
Preventive and diagnostic services include, but are not limited to:
Comprehensive Oral Evaluation
---
A comprehensive oral evaluation is recommended every six months. This thorough examination of the mouth, head, and neck is designed to detect abnormalities. It is a front line of defense against cavities and other dental issues.
---
Dental Cleanings (Prophylaxis)
---
While regular brushing and flossing are essential, home hygiene can only go so far. Twice per year professional dental cleanings remove tartar and plaque and polish the teeth, keeping gums healthy and teeth cavity-free, heading off future dental problems, and removing stains. Some children and adults require more frequent cleanings due to high risk behaviors, plaque build up, or difficulty with home care due to age, special needs or braces.
---
Fluoride Treatment
---
Fluoride is a naturally-occurring substance that strengthens teeth and helps to prevent tooth decay. We apply professional fluoride treatments as needed as a vital component of pediatric dental care according to the guidelines of the American Academy of Pediatric Dentistry. The fluoride can be applied to the teeth in a foam, gel, or varnish form.
---
Digital X-Rays
---
Dental X-rays have long been a valuable resource for identifying and diagnosing tooth decay, extra teeth, tumors, cysts, bone defects, and other issues, as well as checking on the status of previous dental work. Modern technology now allows us to use digital X-rays, which reduce radiation exposure by more than 50 percent, and create immediate, high-resolution images for the dentist, patient, and parent to view together.
---
Oral Hygiene Instructions
---
During all check-ups, we provide instructions on oral hygiene to both the patient and the parent. Strong home care routines can minimize the buildup of plaque and tartar on the teeth and gums, reducing the risk of cavities and gum disease. Our instructions include proper techniques for brushing, flossing, and using mouth rinses and special extra strength toothpaste (if needed).
---
Dental Sealants
---
Dental sealants are applied to the surfaces of teeth (usually the permanent molars) to reduce the risk of cavities. The material fills in each tooth's uneven crevices, sealing it off from food and plaque. The teeth are prepared and then the sealant is painted onto the chewing surfaces all in a single visit. Dental sealants are checked for chipping at every exam.
---
Custom Mouthguards
---
Mouth guards are the single best way to prevent dental trauma in children who play contact sports. While off-the-shelf and "boil and bite" shapeable mouth guards are available, we strongly encourage you to let us create a custom guard instead. We will take impressions of your child's teeth, and create a durable, strong guard that is individually fitted to your child's mouth. Custom mouth guards are by far the most comfortable and the most protective, and we can even add sports team logos or designs for a more personalized look.
If you are in the Levittown area and your child needs preventive or diagnostic dental services, we invite you to call our office at 516-226-7337 for immediate assistance.