My Town's Little Dentist offers pediatric dental services in Levittown, NY. Call 516-226-7337 to make an appointment.
We do not believe in "one size fits all" dentistry. Instead, we will always customize our services to your child's specific needs. We will take the time to fully explain your child's condition and all of the treatment options with both you and your child. In many cases, there is more than one way to manage a condition, and we want to be sure that you make an informed choice.
---
Preventive and Diagnostic
---
Preventive and diagnostic dentistry includes all procedures that are designed to head off future issues and to catch any emerging problems as quickly as possible. Our preventive and diagnostic services include:
Comprehensive Oral Evaluations

Digital X-Rays

Dental Cleanings

Fluoride Treatments

Oral Hygiene Instructions

Dental Sealants

Custom Mouth Guards
---
Preventive and Diagnostic
---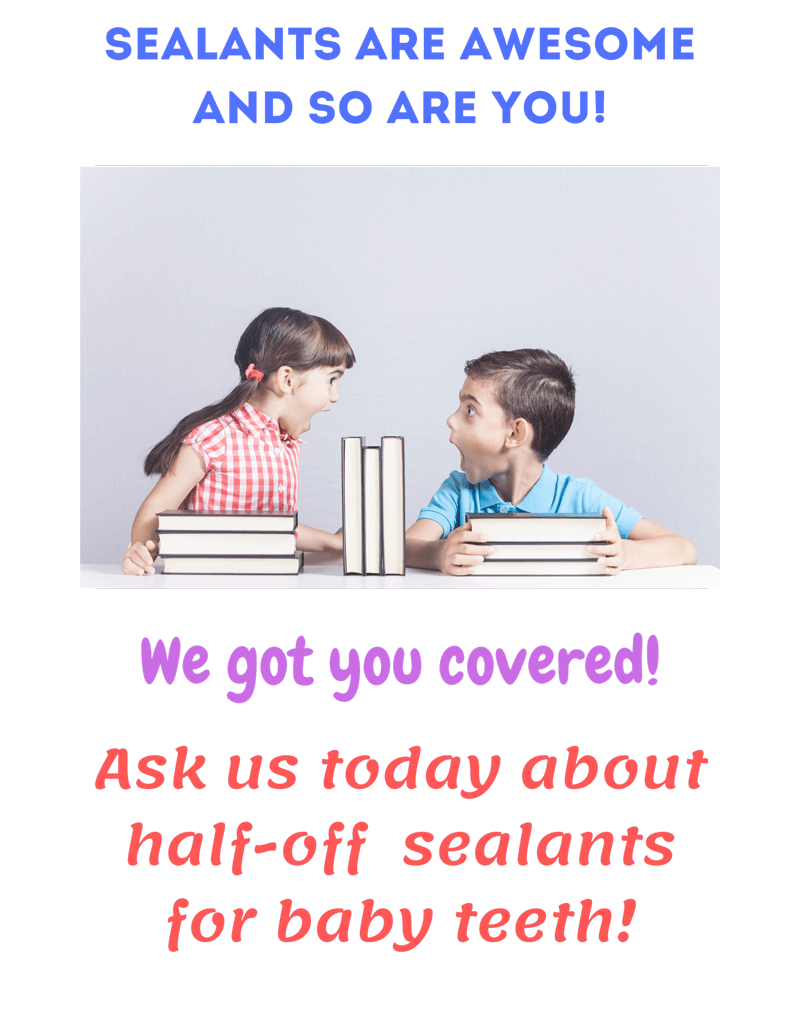 Aesthetic
---
Restorative
---
Restorative dentistry refers to the procedures that are needed when a tooth develops problems, and range from quite simple to more complex. These include, but are not limited to:
Composite (white) Fillings

Pulp Treatments (Pulpotomy/Pulpectomy/Baby Root Canal)

Dental Crowns

Extractions

Space Maintainers

Dental Trauma Treatments
---
Restorative
---
Pain Free & Sedation Dentistry
---
We work hard to ensure that your child has a pain free, relaxed, positive experience in our office. If we feel that your child may benefit from sedation dentistry, we will consult with you first, taking care to explain all of the benefits and risks and to ensure that you know exactly what to expect. We understand that the decision to sedate your child is not an easy one, and we are here to support whatever you decide.
No Shots Laser Restorations

Laughing Gas

Local Anesthesia

In Office IV Sedation

with our anesthesiologist

General Anesthesia / Hospital Dentistry
---
Pain Free & Sedation Dentistry
---
Additional Pediatric Dentistry Services
---
Children and teens have unique dental needs. At My Town's Little Dentist, we believe in empowering families to make the dental decisions that make sense for them. If you have any questions or concerns at any time, we invite you to call our office. We will always work to ensure that you and your child have all of the information you need regarding your child's condition and the various treatment options that are available.
If you are in the Levittown area and are seeking pediatric dental services, we invite you to call our office at 516-226-7337 for immediate assistance.
Frequently Asked Questions About Pediatric Services
---
At what age should a child begin seeing a pediatric dentist?
---
Children should begin seeing a dentist around their first birthday, or when their first tooth erupts—whichever comes first. These early visits aren't just important for your child's dental health, but also for helping them feel safe and comfortable at our office.
---
Should kids go to a pediatric dentist?
---
Bringing your child to a pediatric dentist is a great choice for them! Pediatric dentists have additional education and training in the unique needs of pediatric patients, and our offices are specially designed to be kid-friendly.
---
Is a family dentist the same as a pediatric dentist?
---
A family dentist typically hasn't had the additional two to three years of education in pediatric dentistry that pediatric dentists have. Not all dentists who treat children are specialists in pediatric dentistry.
---
How often should a child go to the dentist?
---
Children should see the dentist every six months for comprehensive oral evaluations and dental cleanings.
---
Is it safe to sedate kids for dental work?
---
Dental sedation for kids is safe, and in most cases only a mild sedative like nitrous oxide is needed. Our team is highly trained in the safe administration of dental sedation.
516-226-7337

Call today to request an appointment!