Adult Orthodontics in Levittown, NY
Adult Orthodontics in Levittown, NY
Adults can get braces just like kids. You are never too old to look your best. In addition to this, having proper alignment of your teeth can contribute to good oral health. It is much more prevalent to have gum issues when teeth are misaligned and it can make teeth harder to keep clean. At times, moving teeth to proper alignment in the jaw can also make them stronger.
Having straight teeth can increase your confidence whether you are with friends or looking for a new job. Maybe you have always wanted them, maybe you had braces but neglected to wear your retainer. Maybe your teeth have shifted to worse positions with age. No matter the reason our team at My Town's Little can get your teeth straight.
---
Why get braces now?
---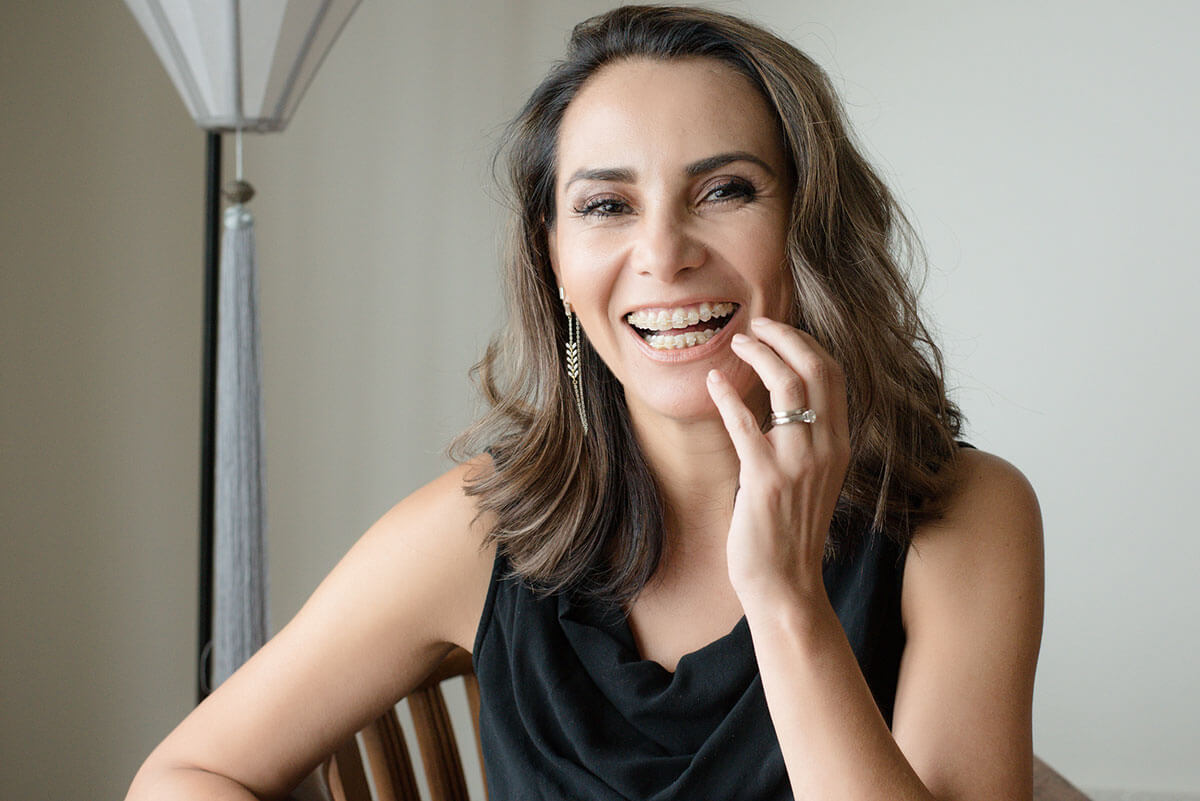 ---
Braces can make your teeth healthier but also make you look your best. Braces may also be part of a treatment plan for other dental work. You may need to align teeth to make space for an implant or crown. At times braces are also used in combination with veneers or other cosmetic work in the anterior part of your mouth.
The Global Pandemic provided a unique opportunity to get treatment now. Many of our adult patients have said that they are self conscious wearing traditional braces. While invisalign is always an option wearing a mask when out means no one will see your braces! Even without a mask many adults have success wearing braces. WE CAN ALSO PROVIDE DIGITAL REMOTE CONSULTATIONS AFTER AN INITIAL VISIT.
The process is simple. It begins with a free consultation with our orthodontic team. If you decide to move forward we are able to take records. This usually involves radiographs, photos and a scan of your mouth. We use an ​iTero ® Scanner​ to get a digital model of your mouth. That's correct, no more gunky impression material to deal with. After a team comes up with a plan our treatment coordinator and doctor will review with you and come up with a plan.
---
Radiance Clear Braces
---
Radiance Clear Braces combine technology with beauty, providing a way to effectively straighten your teeth and look great for the duration of your treatment. These clear braces can address nearly all orthodontic needs without interruption to your treatment or active lifestyle. The many options available make ​these these​ clear braces a great choice to address your specific aesthetic concerns.
Radiance Plus ceramic braces are made from pure grown sapphire, making them not only strong but also stain-resistant so they stay clear and radiant throughout your treatment.
---
Invisalign®​ takes a modern approach to straightening teeth, using a custom-made series of aligners created for you and only you. These aligner trays are made of smooth, comfortable and virtually invisible plastic that you wear over your teeth. Wearing the aligners will gradually and gently shift your teeth into place, based on the exact movements your orthodontist plans out for you. You just pop in a new set of aligners approximately every one to two weeks, until your treatment is complete. You'll achieve a great smile with little interference in your daily life. The best part about the whole process is that most people won't even know you're straightening your teeth. ​Another benefit is fewer visits and less of a chance of needing to come in to get things repaired.
---

---
My Town's Little Dentist offers Invisalign for adults and Invisalign Teen in Levittown, NY. Call 516-226-7337 to make an appointment.
Sometimes billed as "the clear alternative to braces," Invisalign replaces brackets and wires with smooth, comfortable, virtually invisible, clear plastic aligners. You will change aligners at home every one or two weeks, minimizing the number of office visits that are needed. Invisalign aligners are removable, allowing you to enjoy your favorite foods and perform regular oral hygiene routine. And thanks to the clear aligners, no one needs to know that you're straightening your teeth.