Pediatric Laser Dentistry
No Shots...No Drill...No Pain Dentistry
---
My Town's Little Dentist provides pediatric laser dentistry services in Levittown, NY. Call 516-226-7337 to learn more and schedule your appointment.
---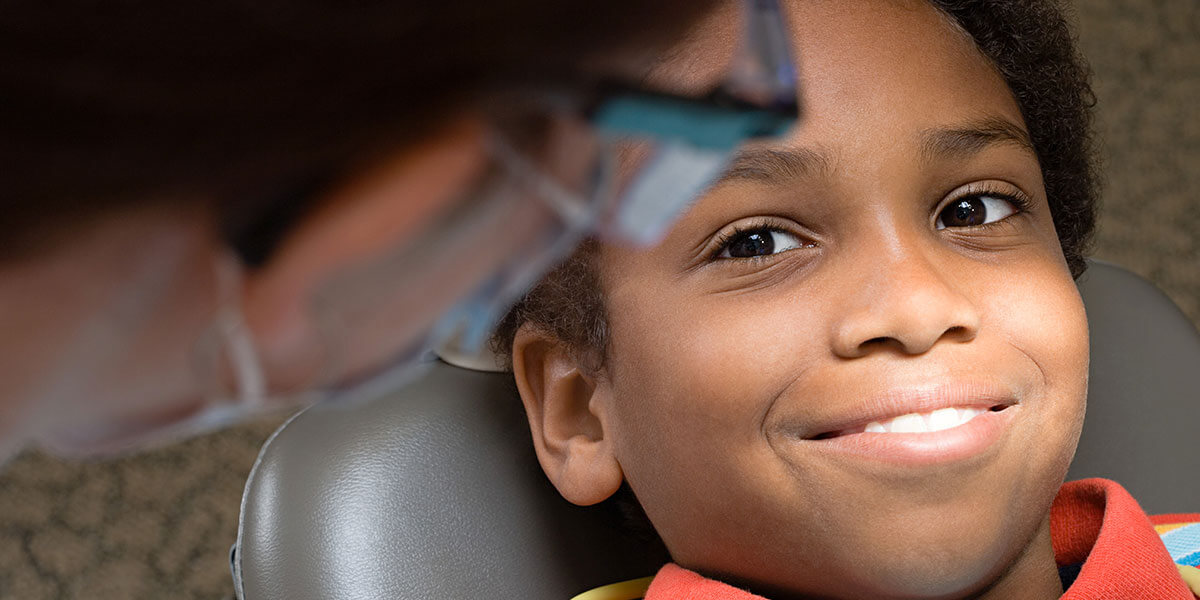 ---
What Is Laser Dentistry?
---
Laser dentistry was first approved by the Food and Drug Administration (FDA) in 1994, and it has been growing in popularity ever since. Like any laser, a Biolase Waterlase laser emits a tightly targeted beam of high energy light. The beam can reshape tissues in the mouth, act as a cutting tool, and instantly cauterize wounds. Laser dentistry requires special credentialing through the Academy of Laser Dentistry, so not all dentists are able to provide it. All of our dentists have extensive laser training and experience.
---
Why is Laser Dentistry Better?
---
Laser dentistry has not fully replaced traditional dentistry, but it can replace the drill in many procedures. Laser dentistry is considered minimally invasive and is generally preferable to conventional treatments. There is less noise, pain or bleeding and, often, no shots. Laser dentistry is associated with fewer appointments and faster recovery times.
The benefits of laser dentistry include, but are not limited to:
Reduced heat and vibration
Little or no need for anesthetic shots
Minimal bleeding
Faster treatment time
Shorter recovery time
Reduced damage to healthy tissues
Minimal post-operative swelling and discomfort
Fewer infections or post-operative complications
---
Common Laser Dentistry Procedures
---
Lasers are used in a wide range of dental procedures. These include, but are not limited to:
Reshaping gum tissue
Biopsy or removal of soft tissue lesions and ulcers
Removing areas of tooth decay
Performing frenectomies (such as correction of ankyloglossia, or "tongue-tie")
Performing oral surgery and extractions
If your child needs dental work, ask how our "no shot" laser dentistry can help improve outcomes, decrease pain, and speed up healing times.
If you are in the Levittown area and your child needs laser dentistry services, we invite you to call our office at 516-226-7337 for immediate assistance.
---
Frequently Asked Questions About No Shot Laser Dentistry
---
What is laser dentistry?
---
Laser dentistry replaces many of the conventional hand tools used in dentistry with state-of-the-art lasers. There are two types of lasers used in dentistry: soft tissue lasers and hard tissue lasers, which can cut through soft tissue like gums and teeth.
---
Is laser dentistry better?
---
Yes, laser dentistry is better, particularly for pediatric patients. There's less noise, less pain, less vibration, and less bleeding. There is also faster healing and the laser is much more precise. Usually, procedures can be performed without local anesthetic injections. This makes your child's appointment a more comfortable, trauma-free experience. It also allows the patient to return to normal activity without being numbed.
---
Is laser dentistry painful?
---
There are some laser dentistry procedures that still require a minimal amount of local anesthetic, but most laser treatments are not painful at all and do not require any anesthesia whatsoever. In addition, recovery is often more comfortable and faster.
---
Does insurance cover laser dentistry?
---
Yes, our office does not charge extra for the laser. Details of coverage depends on your insurance provider. Insurance plans don't care how a treatment is performed—for example, they simply cover dental fillings and it doesn't matter if a tooth is prepared with a drill or with a laser. Our billing team is happy to help you understand your benefits and out-of-pocket costs if any.
---
What are the benefits of laser dentistry?
---
Laser dentistry takes the stress out of your child's dental procedure. Lasers have little-to-no pain, reduced heat and vibration, and produce minimal bleeding. Your child will have a shorter recovery, with less peripheral damage to healthy tissues and a lower risk of complications and infections.
---
Is laser dentistry safe?
---
Laser dentistry is safe and effective. Our team has received advanced training on the use of dental lasers, so you can feel confident knowing your child is getting the best possible care. We have the most laser experience locally and have been using lasers extensively for 15 years. 
Call 516-226-7337 to schedule your appointment.